Rain water harvesting is an interesting field for people who have passion for water, who are inquisitive, who have imagination, who are keen observers, who like to learn, who love experimentation, who are not afraid of failure, who have perseverance and who have innovative minds.
Rain water harvesting is different from other disciplines of science and engineering because it is not a standard formula based subject. Every factor involved is a variable, like for example the rain fall quantum, its intensity and days are unpredictable while an important factor like soil formation is variable from location to location.
Interestingly, we at Silveron have come across situations where the results of the same rain water harvesting efforts differ astonishingly at different locations even though all factors and conditions seem identical at both locations. This is what makes rain water harvesting so challenging.
At Silveron, we value the wisdom of the old residents of any village where we plan to work and to begin with our experienced team interacts with the village elders and tries to evaluate what the situation was like in that area, may be a decade ago and what the situation is in the present time and their opinion about the factors which have resulted in the difference.
Team Silveron, thereafter uses regular tools and data to draw their own inferences but at no stage ever we ignore the experience and wisdom of the local village elders. There have been occasions where we ignored the instrumental data & inferences and in favor of  the observations and advise of the local elders and we never had reason to regret.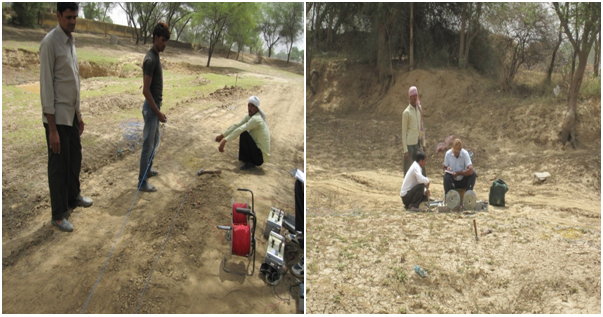 Like every child is different for the parents, every shaft is different for us. Even today, every Silveron recharge shaft constructed is treated as the first shaft. Every aspect is examined including intake capacity and speed. Nothing is taken for granted on the basis of our years of experience in the field of water conservation.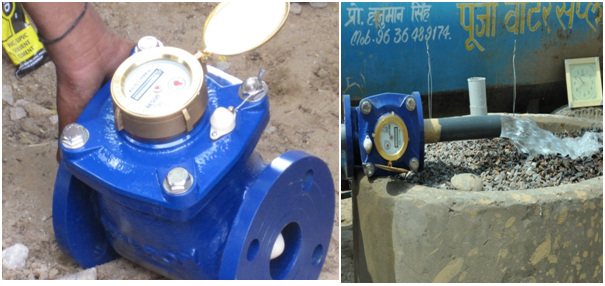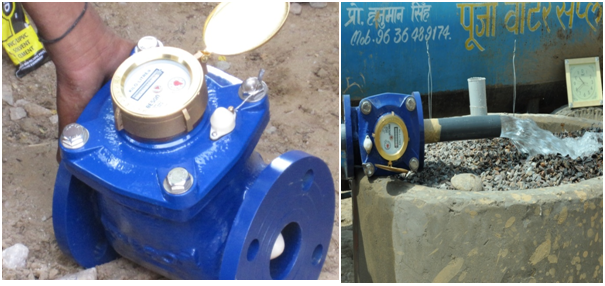 Where ever possible, especially where the roof top water is diverted through pipe towards the recharge shaft, Silveron places meter in the flow path of water to measure the quantum of water actually recharged by the structure during the monsoon/year.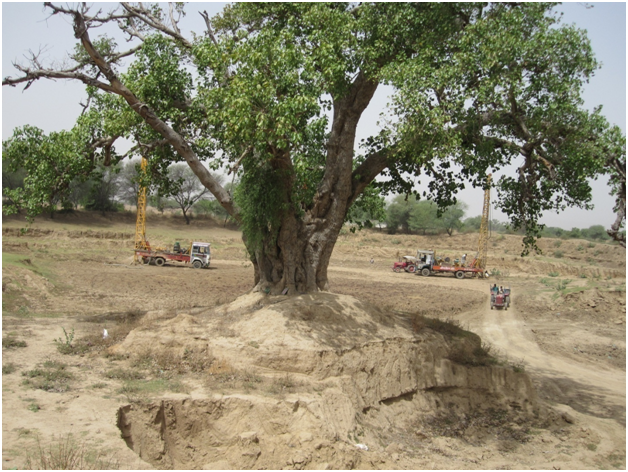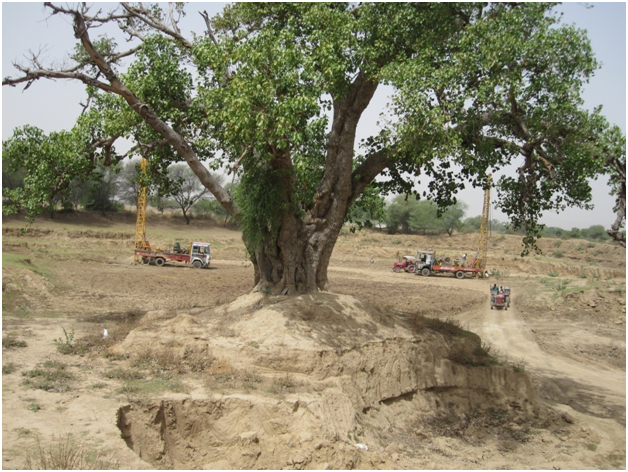 Very often team Silveron can be seen conducting field trials in order to create rain water harvesting designs which are easy to built and maintain while being of top grade in performance and cost effective so that the rain water 'harvesting movement' can be sped up with the participation of more and more people and our planet be saved from water starvation.